Setting up StreamElements
Connecting to StreamElements
---
StreamElements is used to listen to donations coming from StreamElements. If you don't use StreamElements then leave the StreamElements JWT Token Text box empty.
To connect to StreamElements you just need a StreamElements JWT token.
---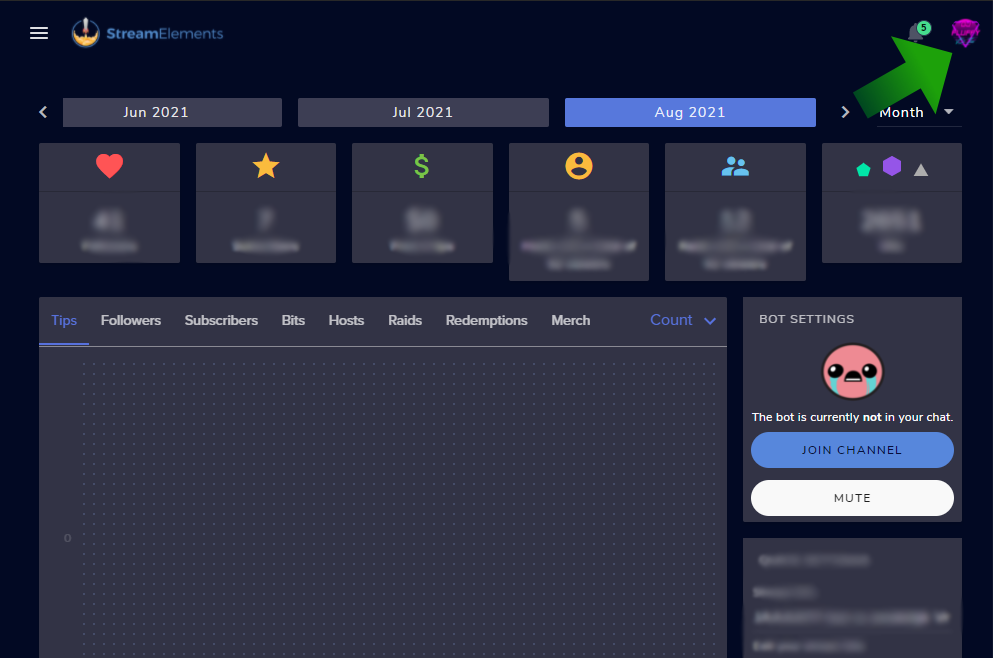 Login to your StreamElements Dashboard And click on your Twitch logo to open your profile menu
---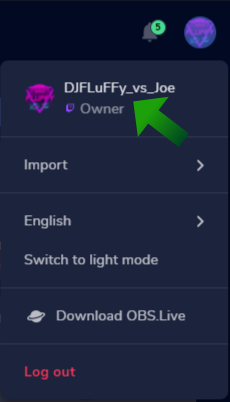 Click on your Twitch Channel Name in the Menu
---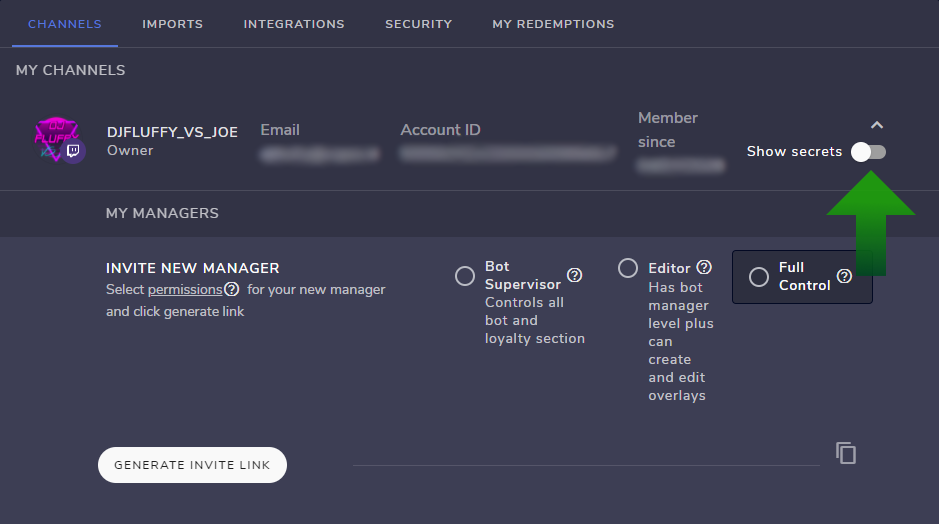 Click on the Show Secrets Toggle to Reveal your JWT Token
---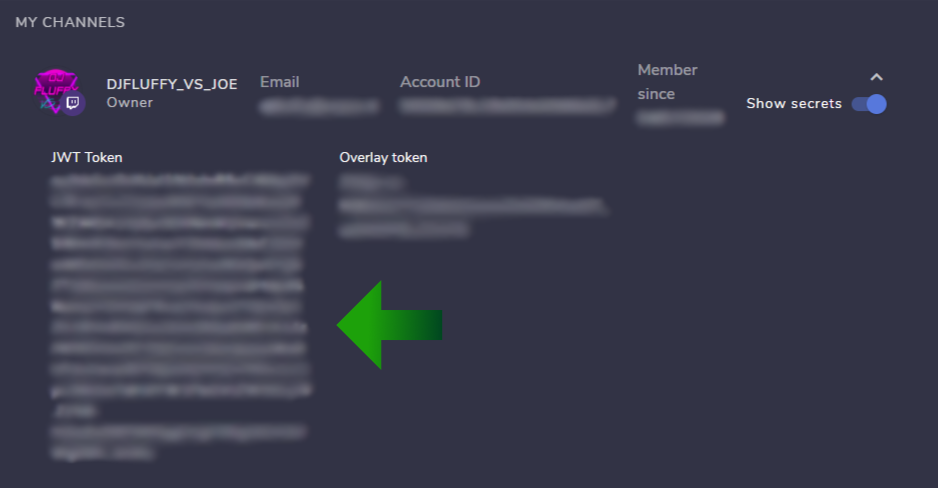 Copy the Long Code Under the JWT Token tag.
---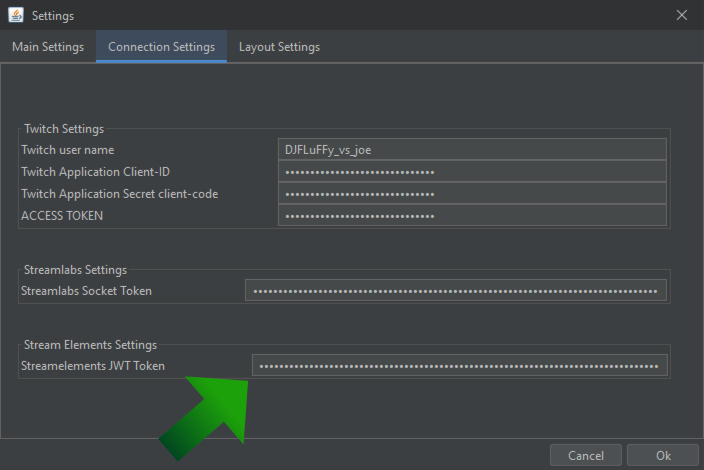 Paste the JWT Token in the StreamElements JWT Token Field and don't forget to press Ok to Save Your Settings.
---